Equip Staff with New Technologies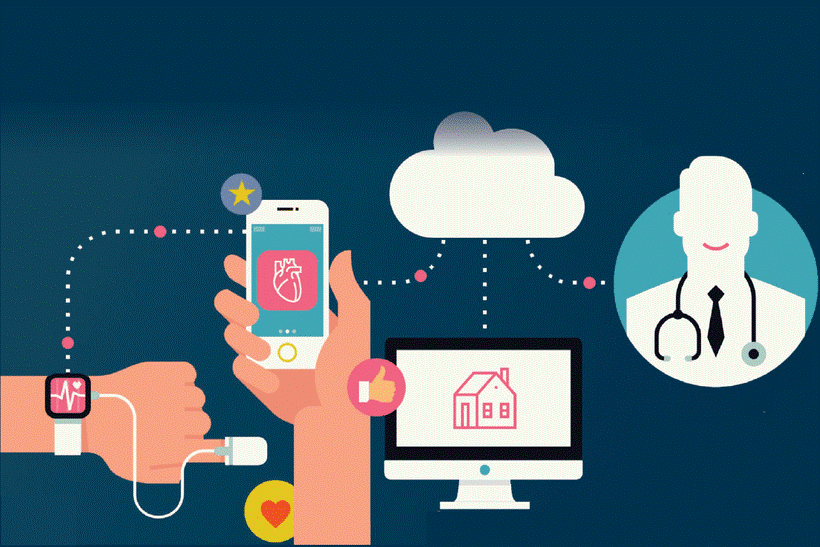 Astute Formula to Grow Your Business
COVID-19 has been challenging to the Home health care industry. Yet it has showed us a way to unlock major growth opportunities for Home Health Agencies by using technology to their advantage.
Amidst the pandemic, the way Home Health Agencies have been dealing with patients, have gone through myriad of challenges. HHAs acquire partnerships, acquisitions and growth opportunities more than ever before. Patients, especially aging seniors have always preferred receiving care in the comfort of their own homes, now find them increasing in availability.
"We're at a moment in history where the operation and execution of Home Health Agencies is going to change for ever," says Salim Bhinderwala, CEO and founder of the path-breaking Software Application platform, HOME HEALTH NOTIFY. "Now is the time for Agencies to look inwards and focus on what they can do internally to grow their business. Find ways to diversify, adopt new revenue resources, while keeping expenses in check".
The healthcare industry continues to make transition to value-based care, hence, clinical documentation becomes a greater priority. It also is a source of frustration for clinicians and adds to the problem of clinician burnout. What can home health agencies do to reduce clinician burnout and help restore work-life balance?
Modification and adapting new technologies enhance current capabilities of clinicians on the field. For instance:
Services that help care-givers connect with patients in Real-Time, especially during emergencies
Tracking availability of support staff with Road-Mapping
Prompt intervention with physicians during critical times
Well defined work processes which helps staff to replace colleagues when required
Technology should be user-friendly and scalable to ensure clinicians can perform all relevant tasks effectively and promptly. The platform must allow dissemination of critical patient data in real time to ensure inter-connectivity of the team. For clinicians, tying repetitive administrative tasks to their EHR means they can spend less time record-keeping and more time focusing on what matters most: Treating their patients.
Gone are the days of endless repetitive phone calls, hours wasted on the road and long waiting hours to receive approvals. Care-providers are increasingly incorporating virtual tools to their service offering. Now, with heightened pressure on the health care system, we're seeing instant need for adaptation of smart technology. This can be a game-changer that accelerates clinician productivity and restores the work-life balance that clinicians desire.
Sustaining a team of skilled caregivers is essential to growth. Technology is vital for this: it's truly what can create a phenomenal caregiver experience. Inefficient tools leave caregivers disappointed or frustrated and can detract from their most meaningful pursuit: providing good care to clients. Plus, elements like scheduling tools allow caregivers to chart their preferred routes and plans and avoid long drives and empty gaps in their day.
As a Home Health Agency, it is imperative to adopt suitable technologies to equip staff with effective tools for enhanced performance. The bar for professional digital solutions has been raised. The client, caregiver, and office employee experience are heavily influenced by micro-interactions within software tools. Good technology becomes the fabric that binds a team together, and supports an overall attraction and retention of efficient staff, with visibility into caregiver satisfaction. Technology also positions agencies to have the best chance to grow if they keep in mind their key strategies and extend best services.
Alliance with the right Technology Partner
Home Health Notify's (HHN) unique platform offers home-based care agencies to thrive in a value-based care environment, which is where health care is headed. HHN stores and provides information that is updated and viewable for key decision makers anywhere, anytime. The App allows providers to focus exclusively on the care they are providing and growing their business organically.
A win-win for both; Agencies and Staff, the intervention of technology results in the same amount of work completed much faster. This allows clinicians to take on more patients in the same period of time, resulting in INCREASED PATIENT CENSUS.
"HHN has the potential to take your Agency to the next level and furthermore, with simple implementation of defined processes. The advance and slick communication tools are a game changer," says Mr. Bhinderwala. "Adopting HHN, Home Health Agencies enter into a well-defined space of work culture with efficient and accountable staff. A leap towards growth in business."
To learn more about how Home Health Notify can help your organization visit Homehealthnotify.com and book a free demo ASAP.
Popular Article - Lifestyle Conditions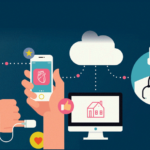 COVID-19 has been challenging to the Home health care industry. Yet it has showed us a way to unlock major growth opportunities for Home Health Agencies by using technology to their advantage.
Read More »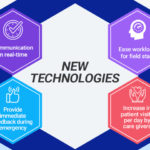 In Home Health Care, tech innovations have helped providers monitor patients with mobility, transportation or other issues that make getting to healthcare facility a challenge.
Read More »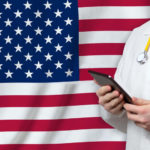 Home Health Industry in the US has a market size of $110 billion. There are 431,454 Home Care Providers businesses in the US as in 2021, an increase of 3.8% from 2020. The number of businesses in the Home Care Providers industry in the US has grown 3.7% per year on average over the five years between 2016 – 2021.
Read More »